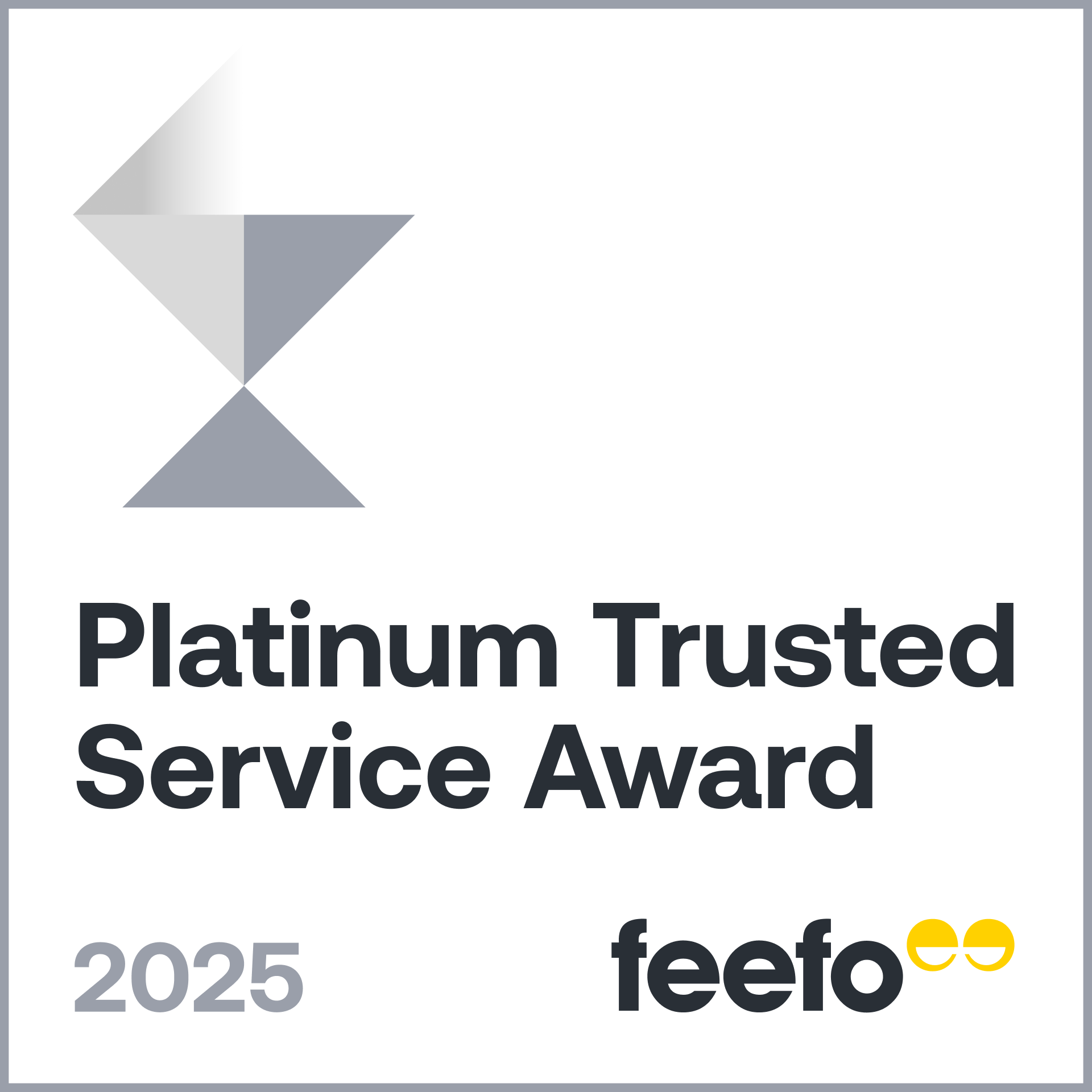 In 2023, we received Feefo's platinum award for consistently delivering excellent customer service for the fourth year in a row.
After your purchase you will receive an email from
Feefo
asking you to review your experience and we'd be very grateful for any feedback you can provide, whether it's just that you love your new product or have some suggestions on how we can improve for next time. All comments are greatly appreciated and, as a small business, your feedback matters.
Read what our customers have to say below with genuine and verified reviews.