The centrepiece of any festive decorations, the Christmas tree and its traditional decorations have a fascinating history. Keep them alive and also keep your tree looking its best with our mini guide.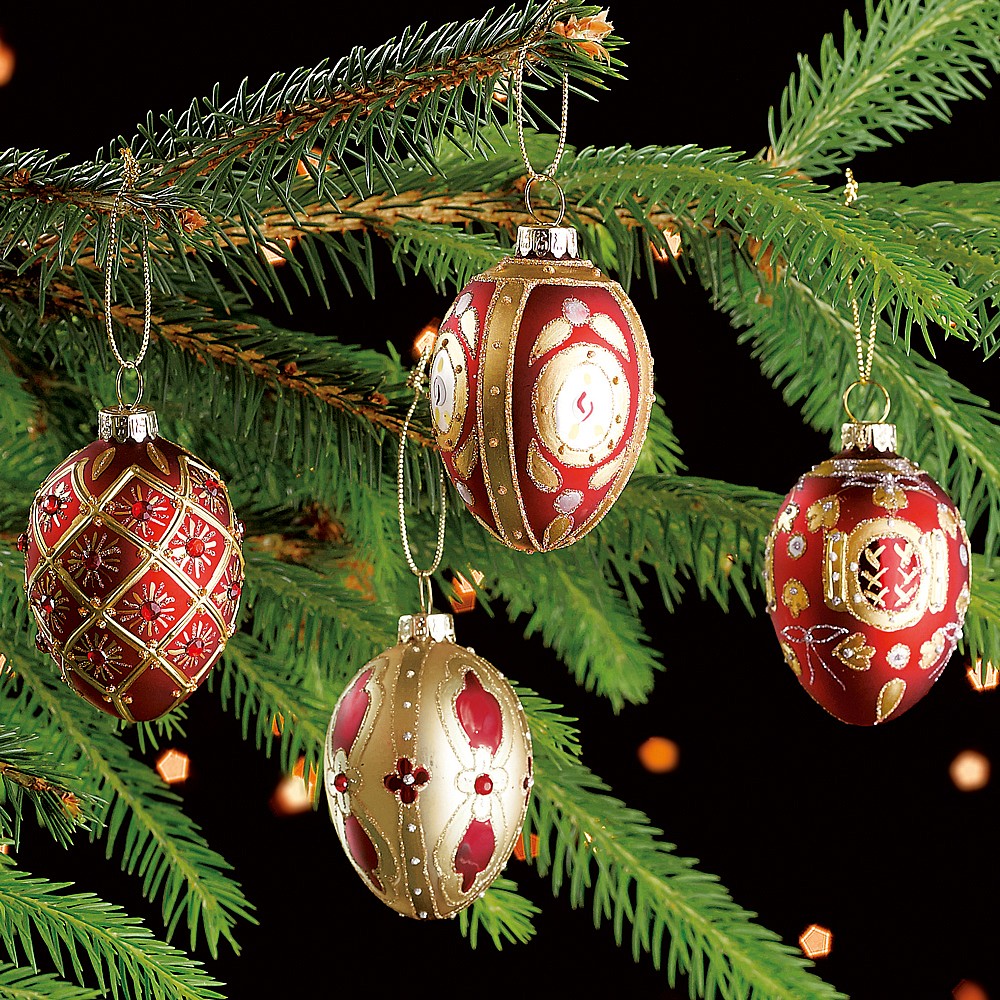 Facts:
1. The first known Christmas Tree
The first documented use of a tree at Christmas for decoration is still argued between the two cities of Tallinn in Estonia and Riga in Latvia. Both claim that they had the first trees; Tallinn in 1441 and Riga in 1510. Little is known except that both trees were put up by the 'Brotherhood of Blackheads' which was an association of local unmarried merchants, ship owners, and foreigners in Livonia (what is now Estonia and Latvia). Erected in the town square, they were danced around by the Brotherhood of Blackheads and were then set on fire.
2. The first Christmas tree in Britain
Christmas 1800 marks the first known Christmas Tree in Britain. It was erected by Queen Charlotte in Windsor for a party that was being held on Christmas Day. The custom of bringing a tree gained a wider popularity from the middle of the 19th century. In 1841 Prince Albert had a Christmas Tree set up in Windsor Castle and in 1848 a drawing of "The Queen's Christmas tree at Windsor Castle" was published in the Illustrated London News.
3. The first artificial Christmas tree
During the 19th Century, the first artificial Christmas trees were created in Germany. These were made using goose feathers, which were dyed green. In 1930, a toilet brush company in the United States, named Addis Brush Company, created an artifical Christmas tree using spare brush bristles.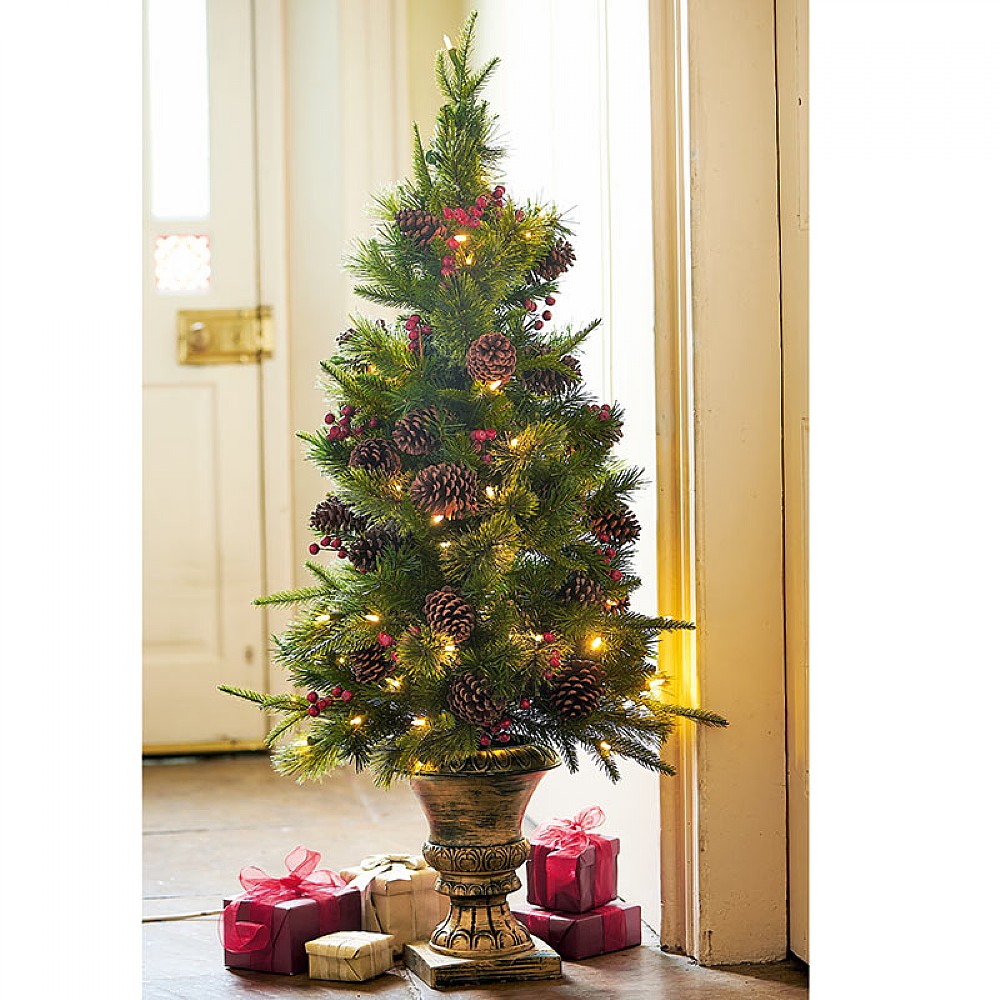 4. Tinsel
The word tinsel originates from the Old French word, 'estincele', meaning sparkle. In 1610, in Germany, tinsel was made from shredded silver. It was created by hammering the silver to make it thin and then cutting it into strips. Later, machines were invented for this purpose. However, the tinsel would often tarnish, especially with Christmas candles on the trees causing smoke. Nowadays, it is made of plastic instead.
5. Fairy or Star
Crowning any tree sits the most important decoration, traditionally a star representing the star of Bethlehem or an angel representing Gabriel. The use of the angel tree-topper in Britain was popularised when it was depicted on Queen Victoria and Price Albert's tree in the 'The Illustrated London News' .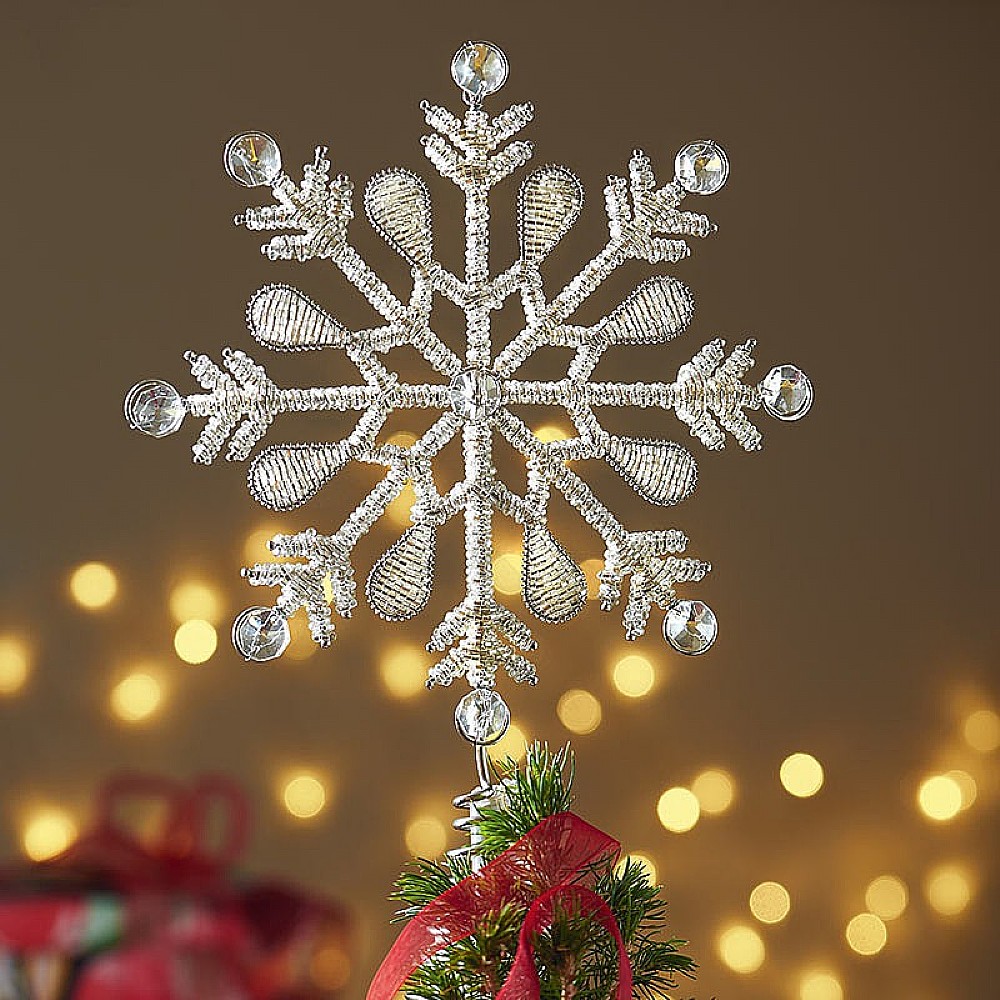 6. Baubles
Hanging baubles and fruits on green tree branches has been a custom since the Roman times. Decorations were used to symbolise fruits of the Earth and the sun. There is a record of a small tree in Breman, Germany from 1570. It is described as a tree decorated with "apples, nuts, dates, pretzels and paper flowers". Handblown glass baubles and ornaments for Christmas trees were first created in 1597 in Lauscha, Germany by Christoph Muller and Hans Greiner.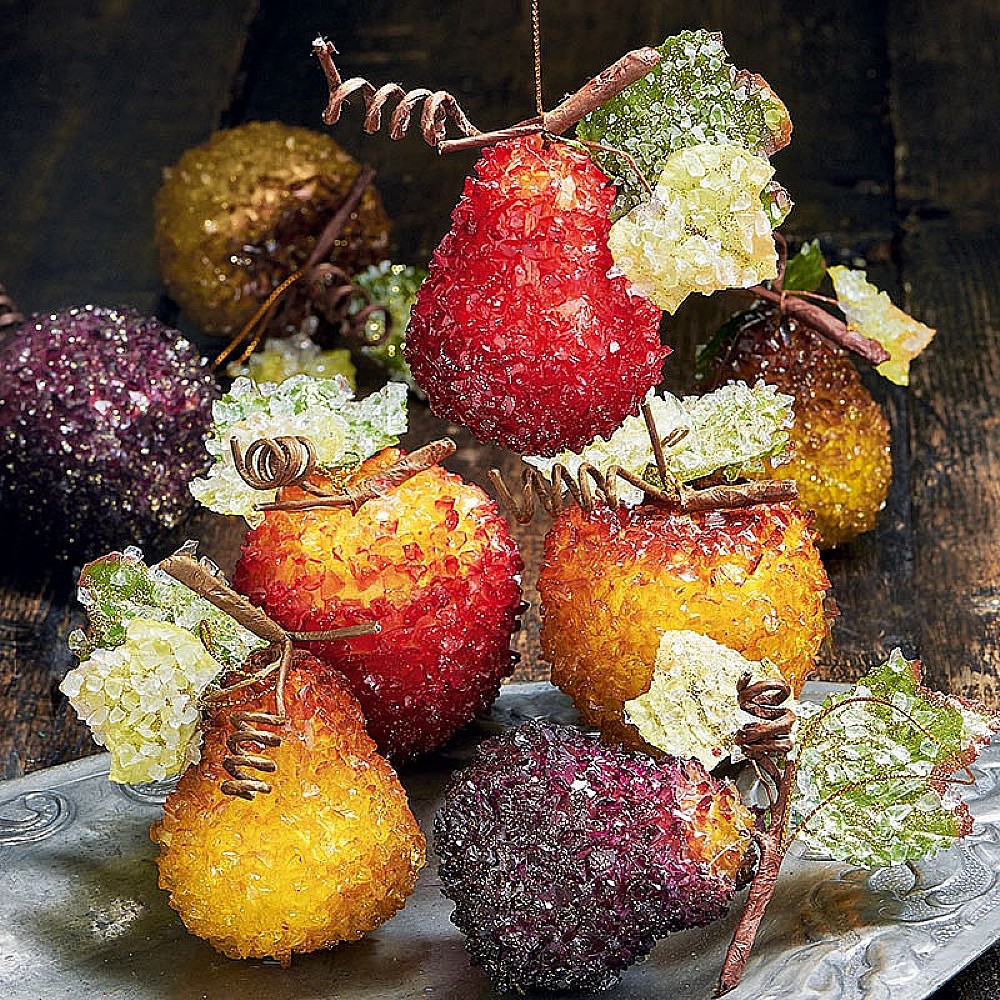 7. Fairy lights on trees
For a long time, candles were used as decorations on Christmas trees. However, events such as the burning down of a hospital in Chicago in 1885 were clear signs that candles were too dangerous. Insurance companies in America are said to have attempted to pass a law to ban candles on trees due to the frequency of tragedies surrounding tree fires. As a result, in 1895 Ralph Morris invented the first electric Christmas lights.
Tips:
1. Use a stand rather than placing in a bucket for safety and security. A stand with pins or bolts that can be tightened and even penetrate the bark of the tree is best. You can also purchase stands that can be filled with water to ensure that the tree does not dry out.
2. Avoid buying trees with any brown needles, they've already started to decline and so will not last as long. To test the health of a Christmas tree, run your hand along the needles. They should be somewhat flexible and stay intact when you touch them – if they start to come off the branch easily then the tree is not very healthy.
3. Cover the floor underneath the tree to protect the surface and provide decoration. You can purchase tree skirts or floor covers that span the diameter of your tree. This way, any needles that fall, or sap that drips, will not land on your floor. It provides great protection as well as making it much easier to clean up.
4. Cut about half an inch off of the base of your tree with a small handsaw or chainsaw to aid water absorption. If the tree begins to dry out (you can test this using point number two), cut off another half an inch or so and refill with water.
5. The tree should have 950ml of water for every inch in trunk diameter. As the water goes down, ensure that you keep topping it up so that the tree does not begin to dry out. Never let the water go below the base of the tree – if it does, then cut off half an inch from the base of the tree and refill.
6. Keep away from open flames and heat sources such as radiators, TVs and other electrical appliances. This is so that you can avoid drying the tree out, as well as reducing the risk of fire.
7. Some suggest putting an aspirin or some fizzy drink (such as Lemonade or Ginger Ale) in the water to keep it fresh.
8. Collect fallen pine needles daily by either sweeping or vacuuming them up. If they are left, it will be more difficult to clean up.
9. Your tree can be recycled – simply place in your garden waste collection bin.